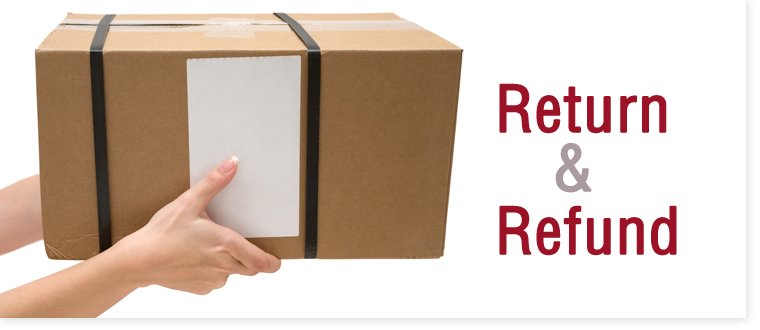 Damaged Items: 
If an order arrive to you with obvious shipping damage, please refuse the delivery. If you have accepted delivery and find any shipping damage, please contact us by clicking the chat icon on the top of the page or via Phone (213) 807-3929.immediately. 

Please save all packaging materials and paperwork for the order if shipping damage is a possible issue. If you dispose of packaging material or attempt to return the merchandise without contacting us, you jeopardize our chances of making a claim, and you may not receive credit for the return. 
Refunds, Credits, and Balances Due: 
Being that we offer enormous discounts, we ONLY credit refunds if the package has shipping damage or if the package is defective once opened. Contact us for instructions if you have a defective package. You have 7 days to return package for a full refund.
As soon as we receive and process your return, we will notify you via email. Your credit card should be credited within 10 business days of the time that you receive this email. The return credit should be reflected on your statement within one or two billing periods, depending on your financial institution's billing cycle. 

Digital Products can be copied and duplicated therefore there's NO Returns or Refunds on all Digital Products.....
Limits of Responsibility: 

We accept no responsibility for user-initiated damage and/or loss of parts incurred during operation or use of product. 

SHIPPING INFORMATION:
SHIPPING TIMES ARE ONLY ESTIMATES
Being that we are a discount business, shipping may take more time than usual for some products. Some orders are processed and shipped internationally, therefore, processing the order could take 3-7 days, then your package is shipped and delivery could take 7-20 days after processing

You will be issued a tracking ticket number before your package is in transit to the destination. 
We ask that you please be patient...
International shipping requires more complicated procedures (such as both countries customs, transit stations etc.), 
=====================================================================
Your package may take longer to reach the final destination. 
Thank you for your understanding on this matter.