Air Jordan XVII (17) Low Retro White/Red Mule Sneaker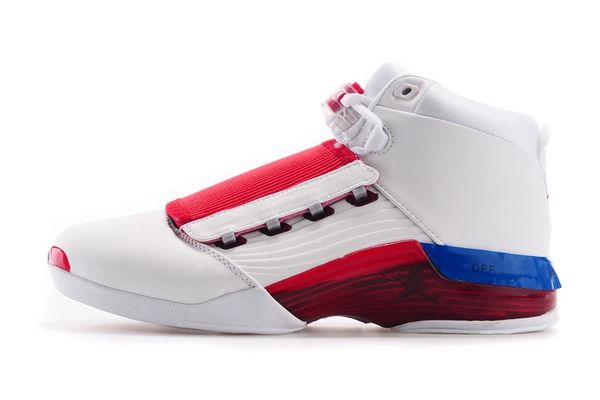 Air Jordan XVII (17) Low Retro White/Red Mule Sneaker
Michael Jordan was President of Basketball Operations for the Washington Wizards. When the 2001-2002 season came, Michael resigned his position as President of Basketball Operations, but signed a player contract. Guess who's back?

The soles were said to come from a golf course Michael played at.
The Air Jordan XVII were nicely made, and they came equipped with a removable mid-foot strap, Zoom Air sole, dynamic-fit sleeve, hidden quick lace system, lace-locks, leather uppers and carbon-fiber sheath.
When you purchased the Air Jordan 17, you got a nice metal carrying case and a CD. The price tag on the Air Jordan XVII had most people in shock, $200.00! The highest ever for a pair of Air Jordans.
In 2002, when the Air Jordan XVII released, four colorways came out, which retailed for $200.00. Three low models came out, ($150.00) and three mules ($100.00).