Beats Studio Wireless x Alexander Wang Edition Headphones (Limited)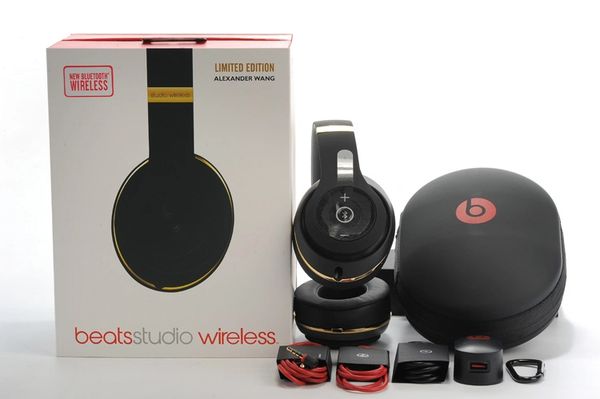 Beats Studio Wireless x Alexander Wang Edition Headphones (Limited)
Alexander Wang partnered with Beats by Dre for the first time in 2014 to create a custom design of the Beats Studio® headphones.
On the occasion of Wang's 10th anniversary, a re-edition of the Beats x Wang Studio® headphone is now exclusively available at Alexander Wang's New York flagship store and on Alexanderwang.com.
90% of your purchase of the 2015 re-edition will go to Dosomething.org, together with net proceeds from the sale of the Alexander Wang x DoSomething hoodies and t-shirts.
By purchasing the Beats x Wang Studio® headphones, and Alexander Wang x DoSomething hoodies and t-shirts you are helping to support DoSomething.org, one of the largest organizations for youth and social change. With over 3.6 million members, DoSomething tackles any cause, anytime, anywhere, and in their own words "makes the world suck less."
For more information, visit www.dosomething.org.
The strictly limited, matte black foldable headphones include our signature embossed glossy stingray case with pale gold zipper and clip. It has dual mode Adaptive Noise Canceling, a 20-hour rechargeable battery, and allows you to take calls and control music with the RemoteTalk™ cable.
USB 2.0 charging cable
RemoteTalk™ cable
3.5 mm audio cable
Embossed glossy stingray hard carry case
USB power adapter