Ladies UGG Grey Sheepskin Open-Toed Slippers (USA LADIES SIZE 5 - 12 ONLY)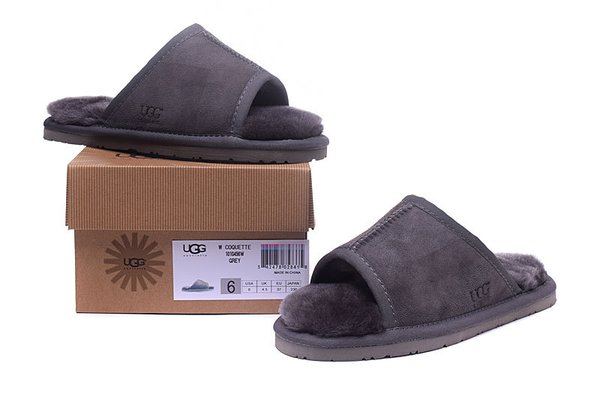 Ladies UGG Grey Sheepskin Open-Toed Slippers (USA LADIES SIZE 5 - 12 ONLY)
Model: 1011065
You can't go wrong with a classic. This timeless Slipper gets a premier upgrade from full-grain leather straps and plush sheepskin.
DETAILS:
Full-grain leather and sheepskin
EVA outsole
Patented tread design
OTHER:
This product contains real fur from sheep or lamb.
Fur origin: Australia, Ireland, United Kingdom, or United States
Real fur has been artificially dyed and treated.
This product is made in China or Vietnam.
By UGG®
Imported