Men's Nike Air Force 1 Mid Red Sneakers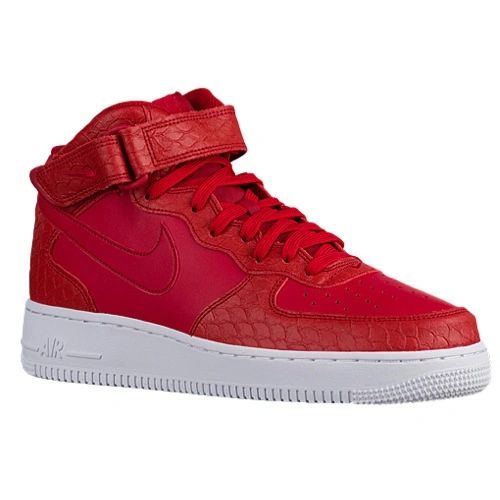 Men's Nike Air Force 1 Mid Red Sneakers
ike's groundbreaking sneaker keeps you looking cool with its timeless style.
Genuine leather upper with a padded ankle collar provides a comfortable fit.
VELCRO® closure across the ankle adds stability and support.
Full-length Phylon™ midsole with heel Air-Sole® unit provides added shock absorption.
Solid gum rubber outsole supplies durable traction.
Transcending foot coverage since 1982, this once hoops shoe was coined after Air Force One—the aircraft that carries the President of the United States. It was the first basketball shoe to house Nike Air, revolutionizing the game for players like Moses Malone and Charles Barkley while rapidly gaining traction around the world, from the hardwood to the blacktop to the core of hip-hop culture. Today the Air Force 1 stays true to its roots with soft, springy cushioning and a massive midsole, but the Air technology takes a backseat to the shoe's status as an icon.