Men's Nike Air Max 95 iD White/Blue/Black Shoes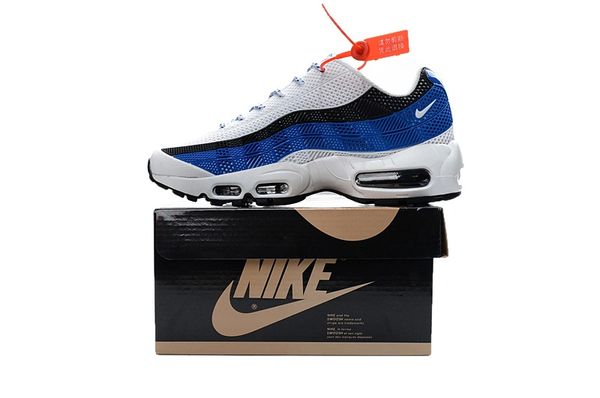 Men's Nike Air Max 95 iD White/Blue/Black Shoes
THE CHEAPEST PRICE ON THE INTERNET!!!!!
NIKE AIR MAX 95 SHOES

Released in 1995, the Nike Air Max 95 was the first version to feature visible air in the forefoot. Today, the Air Max 95 offers a sleeker design with the plush cushioning of the original for comfort and breathability. Shop Nike Air Max 95 styles for men and women, or check out our other Air Max Styles, including the Air Max 1 and Air Max 90.
Customize your Air Max 95 shoes with NIKEiD >> 
http://store.nike.com/us/en_us/pw/air-max-95-shoes/pg5Zoi3