NEW Ladies Timberland X Villa 'Purple Diamond' 6 Inch Boot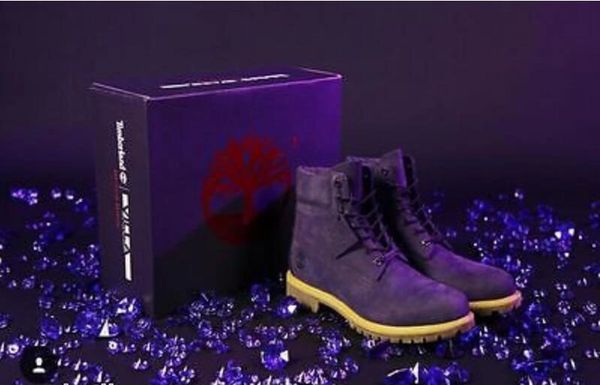 NEW Ladies Timberland X Villa 'Purple Diamond' 6 Inch Boot
Since the beginning of the VILLA and Timberland partnership, both brands have collaborated to develop stories that connect and inspire our culture. The new VILLA exclusive 'Purple Diamond' Timberland 6-inch boot continues the on-going legacy. The boot is inspired by one of the most compelling, expensive and highly sought after gemstones in existence. The purple diamond is the rare result of over a million years of evolution through the combination of earth's natural elements. 'Purple Diamond' Timberland retails for $200.
Timberland's boots and shoes are not just made for walking. These iconic work boots, hiking designs and boat shoes have earned a reputation for enduring quality, thanks to their impressive design. As innovative as they are iconic, Timberland's range of casual and smart shoes combine their rich heritage with the latest sustainable technologies. Soles are fused with leather uppers without stitching to create truly waterproof designs, while their Active Comfort Technology provides the ideal balance of cushioning support.

Established in 1975, Timberland creates high quality, durable outerwear, with a focus on footwear. Debuting its range with a waterproof leather boot, the brand has come to be associated with versatile and dependable footwear made to withstand outdoor pursuits. However, the company's line of shoes have long since been utilised past their functional intentions to gain an iconic status within the fashion world, with the original yellow boot becoming a fashion classic and status symbol, worn by everyone from J-Lo to Rihanna. Now their range includes a variety of styles, including fleece-lined ankle boots, chukka boots and knee-highs.

At Timberland, we're known for work boots - but with our leather boots, hiking boots and waterproof boots, there's something for everyone