Omega Constellation Series Luxury Wall Clock (Limited)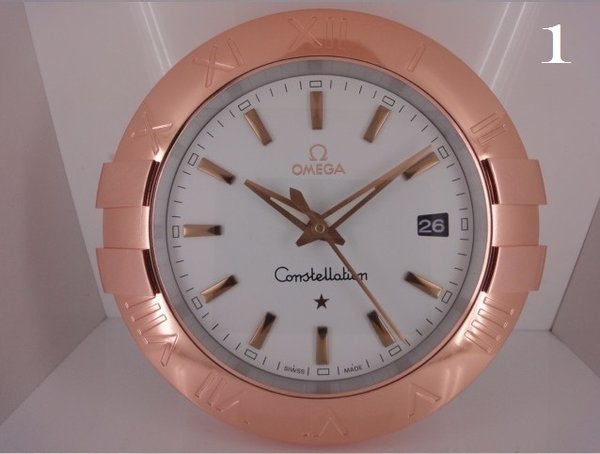 Omega Constellation Series Luxury Wall Clock (Limited)
Extremely high-quality construction with premium materials, this clock will not look a hair out of place even in a luxury boutique. Check out the detailed finishing on our high-resolution images.
This clock looks larger than its sizing would suggest, making it suitable as a luxurious decor companion for a medium to large size room.
Chassis made from Aluminium


Luminous dial (Entire surface, not just markers and hands)
Sweeping Quartz movement powered by single AA battery.