Tag Heuer Monaco Calibre Luxury Wall Clock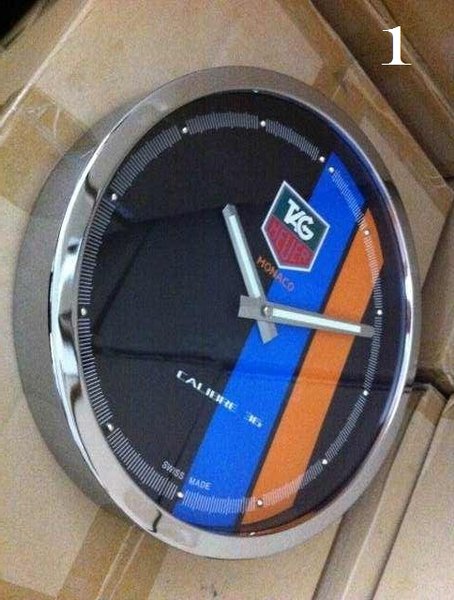 Tag Heuer Monaco Calibre Luxury Wall Clock
That´s an amazing time piece and a eye catcher on every wall.
This is a new TAG HEUER dealer showroom wall clock in fantastic conditions.
The size is 12x12 inches.
The case is made by stainless steel and crystal glass.
The clock has a swiss quartz movement and need just one AA battery.